Crawford Brothers kicked off the one-day show season by winning the reserve Limousin championship with their 11 year cow Ravissante and also lifted the Junior Interbreed Championship with their very stylish young heifer, sired by the famous Sauvignon bull.
Sauvignon is owned by the Crawford Brothers and is a bull which is clearly leaving quality progeny all round the world.
In total they went home with 5 first prizes along with the Interbreed Champion Pairs trophy.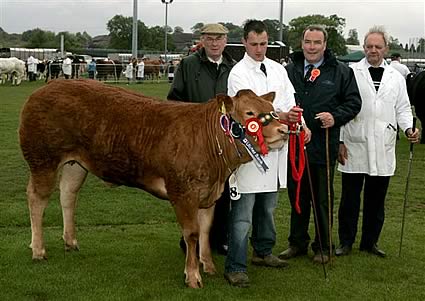 Stephen and Herbie Crawford with the Interbreed Champion Junior heifer at Ballymena Show